HR Strategy of the University of Niš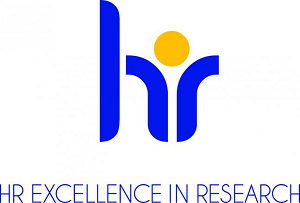 University of Niš is first R&D organization in Serbia to receive the HR Excellence in Research Award by the European Commission. The award is recognition of the efforts of University of Niš to endorse, support and implement the key principles of The European Charter & Code for Researchers (Charter and Code for researchers). Charter and Code is a recommendation of good practice for researchers and employers and/or funders of researchers issued by the European Commission. It sketches rights and duties of researchers and their funding institutions and outlines principles for hiring and appointing researchers.
In 2013, the University of Niš has completed the development of its HR strategy. The initial strategy, which includes the summary results of the internal analysis and initially proposed actions can be downloaded here. In 2017, University has revised the action plan, based on the internal self-assessment result. The current action plan can be download here.
About HRS4R process
The Human Resources Strategy for Researchers (HRS4R) supports research institutions and funding organisations in the implementation of the Charter & Code in their policies and practices. Its implementation will render these institutions more attractive to researchers looking for a new destination.
HRS4R culminates in the recognition of human resources excellence in research by the European Commission for institutions that have made progress in adapting their human resources policies to the principles set out in the Charter & Code. Acknowledged institutions have the right to use the logo on their websites and other communication channels and are listed here.
Since the 1st of January 2017, a new, more demanding procedure has been in place, in which institutions apply to the European Commission for this award. One of the key points of the procedure is that it places a lot of emphasis on the need for institutions to make progress towards the principles of Open, Transparent, Merit-based Recruitment.
Source: EURAXESS portal
About OTM-R policy
Find more information about Open, Transparent and Merit-based Recruitment (OTM-R) here .

---
Documents
---
A Human Resources Strategy for Researchers incorporating the Charter and Code
The table "A Human Resources Strategy for Researchers incorporating the Charter and Code"
Impact/Difficulty analysis of the action plan
Schedule and responsibilities for executing the action plan
Report on the Survey on the rights and responsibilities of the researchers employed at University of Niš
The decision by the rectorate on establishment of the workgroup (in Serbian)
The decision by the Senate on adoption of the Strategy